Announcements
Memorial Day Workout and Barbecue!!!
Monday, 5/27 AT CROSSFIT HAPPY VALLEY
Warmup and Waves start at 10am, Barbecue starts at 12. Family welcome!
CrossFit Happy Valley, CrossFit Tigard PAW – CrossFit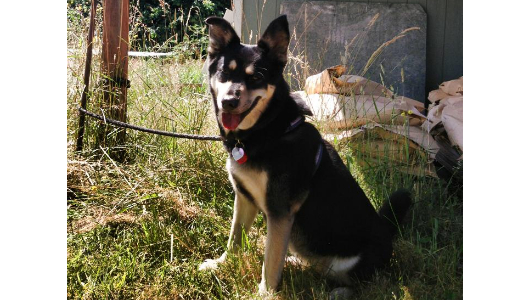 It was keeva's birthday 3 months ago. She's pretty cool.
Warm-up
PVC passthroughs
200m Jog

50 ft High Knees

50 ft Butt Kickers

50 ft Walking Lunge

50 ft Bear Crawl
Extended Warmup

EMOM 4:

1) 30s Ring Support + 30s Bar Hang

2) 60s Squat to stand w/Reach*
*Squat to stand w/Reach https://www.youtube.com/watch?reload=9&v=uCmcNSmvHMM
Skill Review:

Drill Overhead Squat Positions as a Group (PVC or Bar) before setting free for setup.
Metcon
Keeva (Time)
"Keeva"

3 Rounds For Time:

10 Chest to Bar Pullup

20 Overhead Squats (95/65)

15 Box Jump (24/20)

Run 400m
Rx+

"Super Keeva"

4 Rounds

10 Chest to Bar Pullup

Overhead Squats (*see note below)

15 Box Jump (24/20)

Run 400m
*For OHS in Super Keeva:

First Round: 95/65 x 20

2nd Rd: 115/85 x15

3rd Rd: 135/95 x 10

4th Rd: 155/105×5

You must change your weight plates yourself
BIAS WORK (EXTRA CREDIT)
Strength:

A) Every 1:00 x 10 SETS

2 TNG Power Cleans + 2 Front Squats
B) EVERY :10 For 5 MINUTES

1 Power Clean @ 85% of 1RM PC

-Rest 5:00 and Repeat-
Gymnastics

10-8-6-4-2 Alternating Pistols

40ft HS Walk after each round